Your Snowbird RV Destination: Desert's Edge RV Park
December 17, 2019
If you've been in an RV, then you've probably heard the term "Snowbirds" used to describe visitors from colder areas coming to the south during winter months. Here are 10 Interesting tidbits you may, or may not, know about Snowbirds and Winter Visitors:
1. Winter visitors have good reasons for leaving the cold winter weather behind
After a certain age, a fall on the ice can become life threatening (think broken hip). Shoveling ice and snow is too physically demanding; and the cold weather limits fun and healthy activities like bike-riding and walking.
2. In Texas, snowbirds go by a different name
Texas prefers to call their winter visitors Winter Texans.
3. Not all snowbirds are retirees
The assumption that snowbirds are retired and wealthy isn't true of everyone. Sure, while many RVing winter visitors are retired, others pick up temporary jobs to afford the snowbird lifestyle.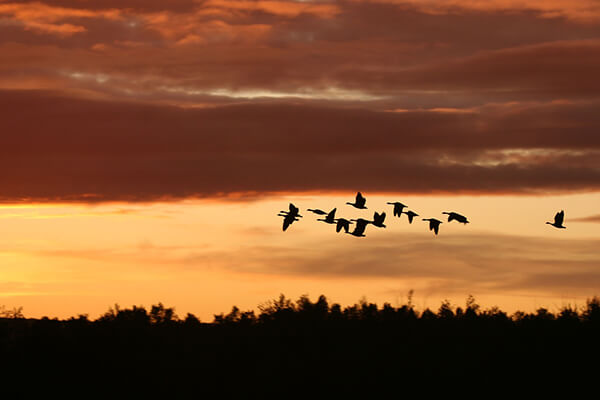 4. Working snowbirds have another name, too
They're often referred to as Workampers and they usually take up seasonal jobs in RV parks, theme parks, lodges, and other tourist attractions in close proximity to their adopted home.
5. Snowbirds have a major impact on the economies of their adopted home
Winter visitors don't simply hang out in their adopted sunny spots. They pay real estate taxes, shop for their own groceries, purchase gas from the local gas stations, while others work seasonal jobs or volunteer.
6. They bring their pets too
Although bringing pooch along to the snowbird RV destination may limit rental options, many choose to do so anyway. After all pets are family, too. And many locations like Desert's Edge RV Park offer pet-friendly accommodations.
7. Many snowbirds spend up to six months in their sun-soaked winter homes
What makes snowbirds different from other tourists is the length of time of their extended-stay.
8. Pickleball is Quite Popular
Pickleball is a popular game for snowbirds. The game is a combination of tennis, ping pong, and badminton and is played by all ages. However, many RV communities in Arizona, provide Pickleball leagues for snowbirds looking to stay active.
9. Snowbirds are changing Florida's future demographics
According to Florida Realtor Magazine, by 2025 one in every five people living in Florida will be elderly. That estimation is hinged on the fact that most baby boomers reached retirement age about four years ago.
10. They usually transition from snowbirds to sunbirds
A large number of snowbirds will evolve over time and make their sunny snowbird RV destination the permanent residence while traveling back to the colder locale for a few months out of the year.
---
A Little About Desert's Edge RV Park
Desert's Edge RV Park is a well-known snowbird RV destination, and is located in Phoenix. It offers spacious lots for RVs of all sizes including motor homes, travel trailers, and 5th Wheels. You'll also find great amenities such as a hot tub, heated pool, fitness center and game room. Reserve your space at www.desertsedgerv.com/reservations/.